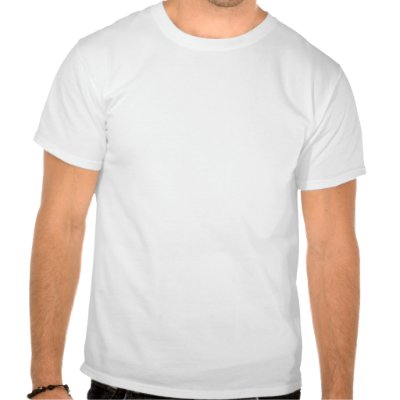 It is now really easy to set up your own website and make money from it. You probably won't make a fortune, but below is a good way to get started. It's also a great way to test your business and online marketing skills.
STEP 1: Think of a niche
You need to think of a niche that you are interested in, one that is as specific as possible, and one that has merchandise available on Amazon (you will see why later).
An example of a good niche is 70's Detective Films. This is better than 70's films, or detective films, because it is more precise.
STEP 2: Buy your URL
You should buy you URL from a site like names.co.uk or heartinternet.co.uk, which have a 1 click install for WordPress.
Expect to pay approx £10 for a .co.uk or £25 for a .com address for 2 years. You also need to buy hosting – normally the cheapest one will be fine as long as it works with the WordPress 1 click install.
Your URL should contain keywords relevant to your niche topic. It may be cooler to call it www.columbos-movies.com, but www.70sdetectivemovies.com will get more traffic.
STEP 3: Set up WordPress
The site where you buy your URL should make this really easy. Once you have installed WordPress go to Youtube.com and watch a few videos about how to use it – it's very easy.
Install a wordpress template, then install some plugin. Essential ones are all-in-one-seo, analytics, sitemaps and any of the ones that lets people share your page on different social media.
Now you have your own website.
STEP 4: Add a shop to your site
The easiest way to do that is to join the Amazon affiliate program. To to this go to https://affiliate-program.amazon.co.uk/
Enter all your  details and set up an account. Follow the links to set up an astore.
In your a store you can select all the products that you want in your shop. You are better to have multiple shops with no more than 30 items in, than have 1 massive shop with lots of items. For example you could have one shop on the site that was 'recommended 70's detective films' and another that was 'books about 70's detective films.
Once you have set up the shop you get a small bit of HTML code from amazon (don't get scared by the HTML, it's easy).
You need to add a page to your site called 'DVDs' – then add HTML code from the astore to the page and Bingo! you have a store on your site. You can change the product in the store at any time on Amazon and they will change automatically in the store on your site. You typically get 5% for every item you sell, and Amazon does all the work.
There are other affiliate programs, but this is the easiest to use (in my opinion).
STEP 5: Make your site google friendly
Find out more about how to do that here: http://flintcreative.wordpress.com/2009/06/23/5-tips-to-for-google-friendly-website/
To find out even more about how to do that read Get to the Top on Google: Tips and Techniques to Get Your Site to the Top of Google and Stay There
STEP 6: Start Blogging
Your blogs need to be keyword heavy – but you will know that, because you have read the link in step 5 – This one of the key things for getting people to your site. The more content that you have the more likely it is that you will show up in searches.
That is also why you should pick a topic that you are interested in, because you will want to write about it.
Your blogs can be very simple, i.e about a film you have just watched. Keeping with the 70's detective films idea you could even write about a modern film you have just watched and how it is inspired by different detective films.
When you write about the films you should put product links, which you can get from the Amazon affiliate program. An example of this is the link to the David Viney book in step 5 – if you click on this and buy the book I will get a 5% commission – That is not why it's there though, it's the best book available on SEO.
Step 7: Get social
This step isn't necessary, but could be good. For more info on how to use social media for your site red this article: http://flintcreative.wordpress.com/2009/08/24/229/
Step 8: Use google's tools
Google has some amazing tools like webmaster and anayltics.
These both work with some of the plugins that you installed in step 3. For example you use the sitemap plug in with webmaster to submit your sitemap to google so that google know what pages to look at on your site.
You then use the analytics tool plugin to quickly set up analytics. Google analytics tells you how many people visit your sites, which pages they visit, how long they stay there for etc etc. It is invaluable. Some of the things that you write about will be more popular than others. This means that you should write more like that.
You should also sign up for adwords. Even if you aren't placing ads with google you can use the keyword tool to find out what keywords are popular, then use them more in your blogs (there is a lot more about choosing your keywords in the David Viney book).
You can also look at AdSense, which is where you place google ads on your site. This is another way to make money, but in my opinion it's not as key as the amazon affiliates.